How to start a small Boutique hotel business in 2022
Over the last ten years, the number of boutique hotels in the US alone has risen by more than 265% currently standing tall with a whopping $12.41 billion market size. It is no surprise that boutique hotels are gaining an ever-increasing number of devoted fans – all thanks to their surprisingly charming, aesthetically pleasing, and elegantly individualistic setup.
Travelers, tourists, and boutique aficionados love staying in a personalized cozy, and inviting setup full of hospitality rather than a luxury suite that costs them considerable money without moving their hearts. And as a frequent business traveler, I second this choice! And as much as I'd love to keep showing my love for boutique hotels, let's keep that for another blog and just get to our real agenda of this article.
So, now we know that boutique hotels are a hot commodity, and establishing your very own small boutique hotel sounds like a great idea. Starting a boutique hotel, just like any other business, requires money, but you also need the correct knowledge and real-life experience to make it work. Where to get that, you ask? Right here in this article, I will walk you through a series of exact steps that you, as an entrepreneur or an investor, can take to confidently start your own boutique hotel business in 2022.
Without further ado, let's dive in!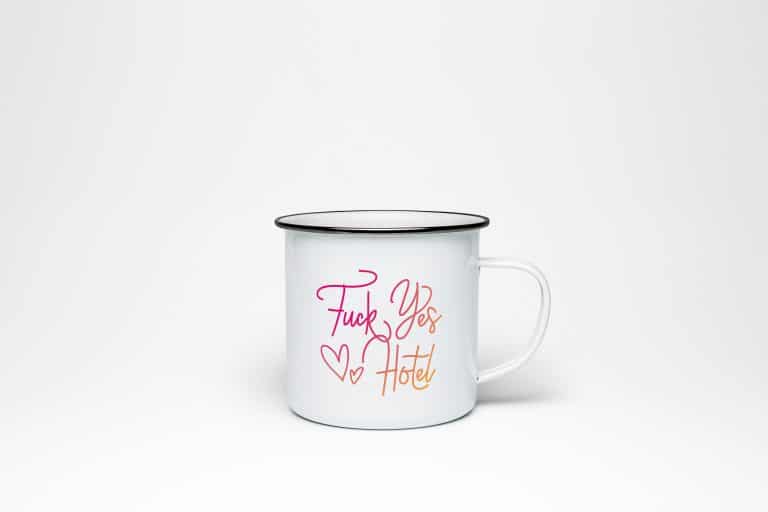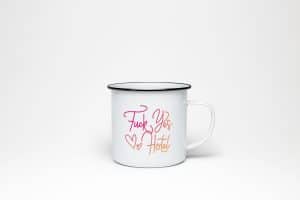 So, what exactly is a Boutique Hotel? What sets it apart from other hotels?
Boutique hotels offer small, intimate lodging to people looking for a pleasant yet personalized experience during their trips. They are usually built on a particular theme and aesthetics to provide a complete destination experience. To further simplify this, a boutique hotel offers Instagram-worthy backgrounds, special decors, and fulfilling spots to keep you high on life.
Another thing that I would point out about these hotels is that they are much smaller in size. Since boutique hotels focus on providing a personalized experience, a standard boutique hotel can have something between 6 to 15 rooms.
Step 1: Calculate an estimated cost
The first and foremost step, of course, is to have in mind an estimated cost of starting and running your boutique hotel. Only then, you can decide if you want to pursue this dream or try something else.
As I mentioned above that boutique hotels are much smaller than the regular ones, they do come with specific themes and added facilities.
The main cost for our niche is the real estate purchase.
Here are 3 major factors that will define your startup budget
1.1: Owning the Real Estate
Unlike the larger-scale hotels in the hospitality industry which have a separation between real estate ownership (party A) and hotel company (party B), the situation in Boutique Hotels is the exact opposite. You must own both the real estate and the hotel business yourself, because
Owning the place gives you way more freedom to perform the required renovations.
You can create wealth by simply adding value to the property. As these properties are not already optimized – in terms of layouts, design, efficiency, and so on.
1.2 Location of the Boutique Hotel
Choosing a place with minimum expected travelers can cost you less, but if the place doesn't have enough potential, it might not turn into a profitable venture. Moreover, I believe that the city/country you choose has a significant impact on the costs. For instance, a boutique hotel in London will cost far more than one in El Paso.
Take this as a rule of thumb: a not-so-good property in a location with potential is always better than a good property in a location with zero to low potential. More on choosing a location with the right potential in section 2.
1.3: Size of the Boutique Hotel
Okay, as you might have guessed already, a boutique hotel with more rooms, facilities, and decor will be expensive as compared to one that revolves around a simple theme. While minimalistic is in trend, sometimes going the extra mile and creating a wonderful destination experience can help you stand out among competitors.
Bonus: Here's how much does a 10-suites project can cost in Ibiza, Spain
Below are some stats and numbers to give you a rough idea of how much you can expect. So, let's assume we want to open a 10 suites boutique hotel in Ibiza, Spain:
1: We need to get a finance plan of 1.5 million euros to purchase the property.
2: 0.5 million goes to the renovation costs, which include construction and landscape. 
3: Let's keep 150k for the furnishing.
4: And another 100k for the finishing and operations of the hotel.
5: 50k for miscellaneous expenses. For instance, initial marketing, pre-launch manager, branding costs, website, social media channels, etc.
So, this hypothetical project in Ibiza, Spain has cost us a total of 2.3 million € in upfront expenses. Is that what you were expecting or could you manage this amount to invest in your dream boutique hotel? If yes, congratulations, you just cleared the Level and it's time to move on to our next step.
Step 2: Choosing the Right Location with a Potential
Location is important obviously, but even more, is the potential inside that location. While searching for locations, do not just look at the top locations with a lot of hustle and bustle. Rather, shortlist those locations that have the potential to be turned into a dream destination for your visitors.
For instance, take the Ace Hotel or  Mysuites in New York. They both opened in 2008 in the NoMad District, which was a NO Man land. Edgy, sketchy dirty, and dull. Doesn't sound like an ideal location to start a boutique hotel business? But guess what!
The Ace Hotel with its underground culture turned the hood into a destination and over a period of mere ten years, it has become the NoMad district today, one of the most trendy, hip odd in NYC.
Step 3: Finding a Suitable Concept 
VERY IMPORTANT, I call this the key to being successful!
I cannot emphasize enough the importance of finding a wonderful concept that becomes a hot topic among your potential guests. We all have a spark of creativity inside us, but we have to know what clicks with people and what doesn't.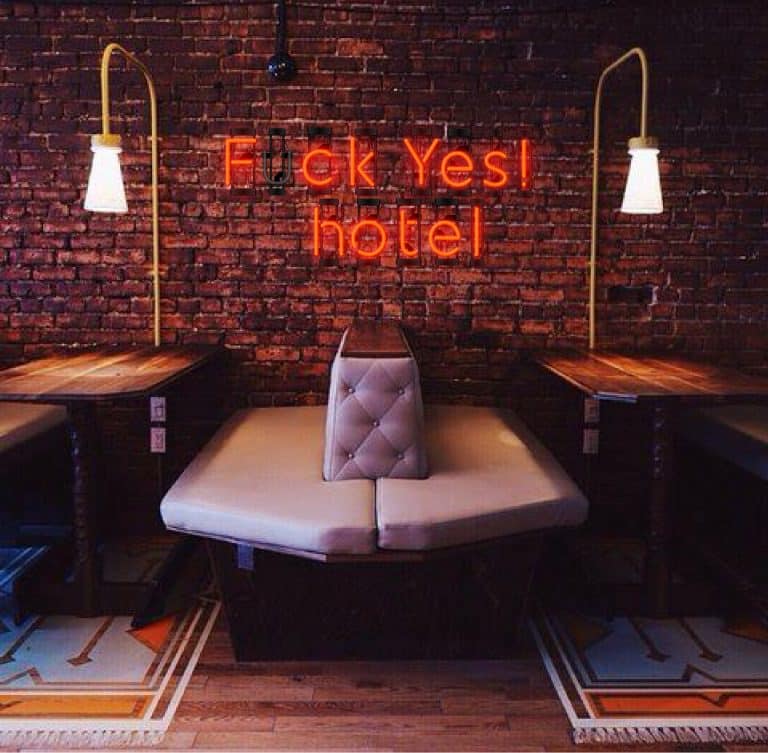 Just like a secret recipe, an ideal concept has that perfect blend of lifestyle, location, attraction, financing, personal touch, flair, style, tourist expectations, and a tidbit of your personality in the hotel so that it speaks about what you're trying to achieve.
Intimate property sizes make it an inviting and welcoming lodgment. Whether you have 5 rooms or 20, focus on giving your guests exactly what you have claimed. Another key factor is guest amenities that reflect your personality and the message you're trying to deliver as a hotel owner.
Moreover, personalized services, high-quality bathrooms, and local dining options help you create something that stands out as elegant and classy.
Step 4: Getting the Finances ready
So, there are three ways you can finance your dream boutique business. On a scale of 1-3, 1 is the most favorable and 3 is the least one.
1: Cash in Hand
If you have enough resources to help you put the cash in order, VOILA, it's one of the most stable and least dependent ways of starting your boutique business. With your personal money, there are absolutely zero interest charges, and you don't have to agree with binding terms and conditions contracted by banks and other lending companies – because it's your money, your rules!
2: Conventional Banks 
According to my personal experience, banks are a bit hesitant in giving out loans to small businesses. However, if you have a good history and a strong bank statement, it might be the safest and most reputable way of financing your boutique hotel. The average market interest rate for banks is 3% which is low compared to private lenders.
3: Private Lenders 
These companies provide a quick loan through a swift application process. If you don't want to get into a thorough process with the bank, signing an 8% which might be a bit too high for young entrepreneurs.
Bonus Tip
Always compare the most expensive lender with the worst-case scenario of daily rates and occupancy because it's always wise to prepare your plan considering both sides of the coins. 
Step 5: Establishing a Business Plan
Usually, a business plan could be a presentation of your idea if you need to sell the idea to gather funds. To establish a convincing business plan, I recommend breaking down everything into steps to have a clear vision of what you are looking for.
5.1 Overview of the Industry 
Start by writing an overview of the boutique hotel industry. Talk about facts like boutique hotels' role in the economy of the country. Statista shows that boutique hotels in the US have employed over 133,400 people in 2021 so far. This is actually a decline from their previous figure of 165,000 due to the pandemic.
It is also worth discussing that this industry is rapidly growing at a pace of 2.7% per year, making it a 17.3 billion market in the US alone. 
5.2 Products & Services 
The products and services offered to depend on the type of guests you intend to welcome. The standard facilities provided by a boutique hotel include meals, drinks, laundry, and other wellness services like gyms and spas.
Some of them also come with pet-friendly lodgments, which are not quite common in most luxury hotels.
5.3 SWOT & Market Analysis 
Focus on the trends in the market and new targets to gain a competitive advantage over other boutique hotels. Moreover, performing a SWOT analysis to find strengths, weaknesses, opportunities, and threats can make you well-prepared to excel in this business. 
For instance, your strength can be providing an out-of-the-box theme with a high-end luxury setup. Opportunities for boutique hotels revolve around gaining more business by attracting new guests by any means possible. At the same time, threats and weaknesses might be the advantages that your competitors have over you.
5.4 Sales Forecast
The highest sales leader of your team draws up a sales forecast to provide you with the projected revenue figures over the course of 5 years max. This helps you get a sound idea of the expected Break-Even Point, after which your business starts making profits.
Now assuming you have generated the funds, your business plan can be summarized up in a simple spreadsheet. Here, you can list:
> the real estate purchase
> all items of expenses
> closing costs can be separate because you want to have a better idea of all costs of closing, brokers, attorneys fees, facilitators, and all the renovation costs, plus furnishing, finishing, and launching.
Then you will need a sheet about your projected incomes with several options of rates and rate occupancy, considering it will take at least one year to roll.
In the same sheet, you can have your operating expenses projected in a way you build a profit and loss statement.
Pro Tip: An essential part of the costs or operating expenses is the cost of the money, loan, or financing – and this can be the game-changer.
To stay on the safe side, personally, I like to keep my boutique hotel rates below the competition, even if maybe a year after opening I am able to double my rates, and I start with a 50% occupancy for the first year. 
The way to go!
So, here is pretty much everything you have to know before opening a small boutique hotel business. I hope this guide has helped you get an overall idea of what does the process looks like, things to do, things to avoid, things to keep in mind, and now you're feeling confident enough to bring life to your idea of your own boutique hotel.
Feel free to bookmark this so you can refer back to it when you need help with a particular phase and stay tuned for more helpful content like this by subscribing to my blog.
In case of any queries, feel free to reach out to me, and I'll be more than happy to assist you!