A Closer Look at Antiparos and Paros Greece Real Estate and How to Buy Hotel Real Estate 
A Closer Look at Antiparos and Paros Greece Real Estate and How to Buy Hotel Real Estate
This article serves as a guide for private investors, family businesses, and first-time hoteliers looking to enter the hospitality side of the Paros Greece real estate market in Greece or to diversify their real estate portfolio with a combination of residential and hospitality selections. Greece and the Grecian islands continue to offer an abundance of hot opportunities — but, like any investment, they all require strategic planning to succeed. Here are a few things to know.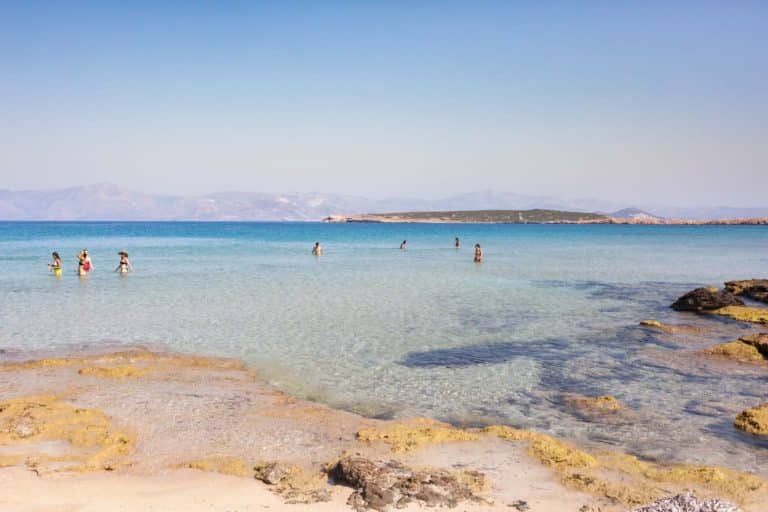 Understanding the Greece Real Estate Market
The real estate market in Greece, especially on the islands, operates with a different dynamic than New York, Milan, Paris or London, or other investment locations you might be more used to. To begin with, you'll rarely find exclusive listings, meaning you'll commonly come across the same property with different pictures and different pricing listed across multiple real estate agencies. 
Real estate agencies simply take up any seller wanting to sell. They provide little advisement to sellers about supply and demand and the actual market forces at work. The listed prices have more to do with the seller's whims than the realities of the market. In most cases, a more accurate price will be driven primarily by construction costs.
New Yorkers have resources like Streeteasy, but for the real estate Greece islands investors examine, you're never quite sure how long a property has been for sale. Spitogatos and spiti24, two of the best Greek real estate websites, don't make it easy to track the history of their listings or see any previous selling price. Sometimes properties sit on the market, not for months, but years, and require more probing investigation.
In researching and scouting the market for small-complex buildings or small hotels, we usually find that the selling prices are based on the amount of a loan a seller has taken out. This is why you'll encounter a range of listings that aren't actually for sale. Some sellers simply put out a price and see what they can get — only to back out once they get the first offer. They were just testing the market.
On top of this, property sales are also wrapped up in family matters, and you can expect a degree of non-logical negotiations. For small hotels and vacation rental buildings, the actual asking price doesn't reflect the numbers for the building and, considering the short season, from a revenue standpoint, you may find it difficult to devise a successful business plan that will eventually be approved by a local bank.
Are Paros and Antiparos a Good Real Estate Market to Invest In?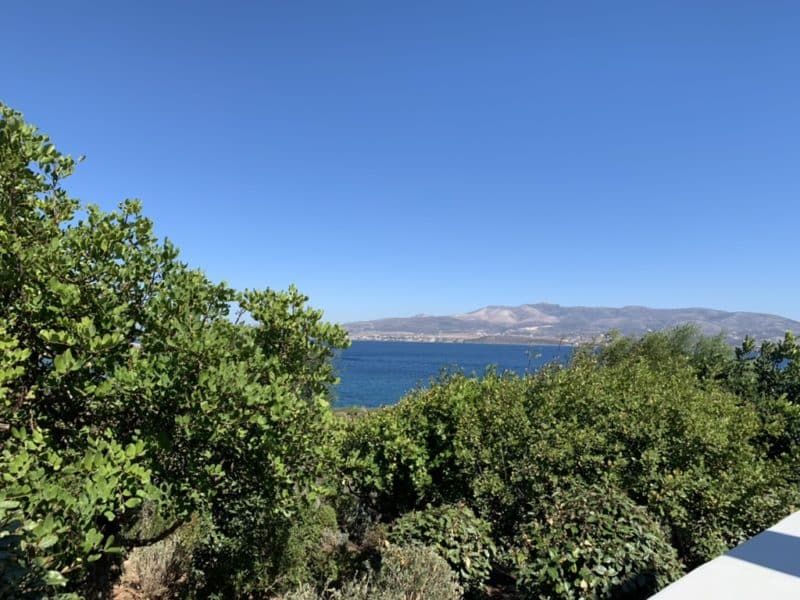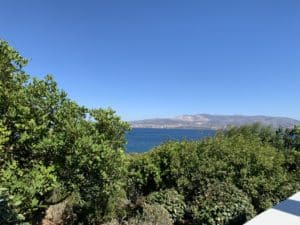 The Paros, Greece real estate market and the Antiparos real estate market have been booming since the Greek financial crisis in 2010. There are a few main reasons for this — beyond the idyllic beauty of the islands. An international airport is soon to open in Paros, and Antiparos has become a sought-after escape for the wealthy ever since Tom Hanks bought his villa.
Visitors increasingly embrace the tranquility of Paros and Antiparos compared to overrun islands like Santorini and Mykonos — both filled with a more obnoxious type of tourist. However, while the demand for Greek islands' real estate has increased, the quality of the supply remains unpredictable and low. Most listings are uninteresting or overpriced old properties for sale. Many require gut renovations or consist of recently-built complexes that were rushed to be finished.
Again, selling prices don't reflect or meet the realties of supply and demand but rather the expectation of sellers who are unsure how to interface with a market flooded by wealthy buyers from overseas. However, at the moment, affluent investors tend to be more interested in private, multimillion-dollar villas, and the market below the $1 million price point for residential and $2 million hotels is still pretty quiet. Many sellers have failed to understand this market segment and have let their properties sit for years.
So the answer to the question is: yes, now is the time to invest in Paros and Antiparos — but expect a bit of leg work. When we talk about small hotels in Paros and small hotels in Antiparos, you need a clear vision of what your business plan is and how you're working to fulfill it.
What to Look for, Plus Where and How to Buy
It's more than possible to make intelligent real estate investments in Greece, in Paros and Antiparos — you just need to follow a few rules, use independent judgment, and go in with a strong working knowledge of the hospitality business in terms of financials, development, and marketing.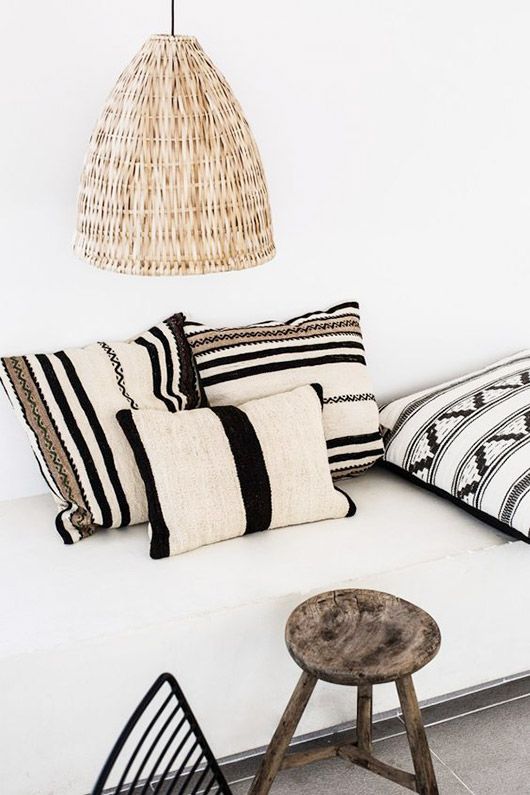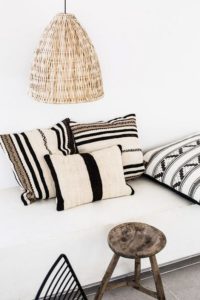 At SLH, we have a development approach for new brands of small boutique hotels. We turn the properties into high-prized destinations through a combination of competitive branding strategy and, above all, by creating a fully realized experience defined by a style and layout that naturally attracts guests.
Regarding hotels and Greece luxury real estate in Paros and Antiparos, our suggestion is emphatically to look away from the already overrated Naoussa. We recommend scouting Greek island real estate properties in the area south of Pounda in Paros, heading toward Drios. The natural landscape is ideal for developing a hidden gem of a boutique hotel with a smart layout and concept. We also suggest moving toward a selected purchase of land and starting from scratch. We've identified a range of plots ideally suited for small, well-branded boutique hotels in Greece.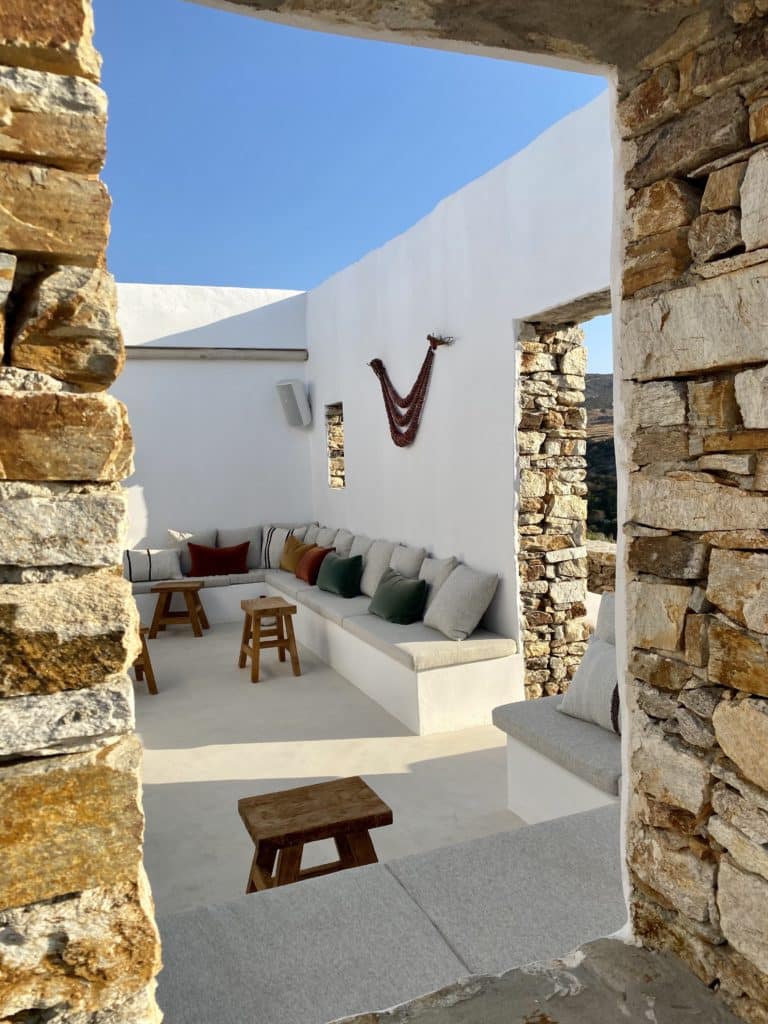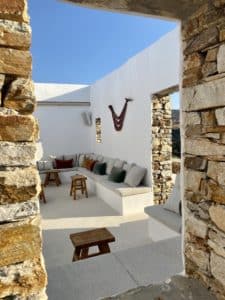 As of now, the islands of Antiparos now present greater potential for developing a few new luxury boutique hotels. The region currently offers only one luxury hotel, The Rooster. While it is pretty spectacular in its layout, location, concept, style, and design, its nightly rates at over $1500 per night have driven sellers' and local greek owners' expectations out of the market. It's difficult to cut a deal that makes economic sense.
There are two main obstacles to developing here: the shortage of labor, rising construction costs (even compared to Paros), and poor infrastructure. That said, we have scouted a few existing properties in Agios Giorgios next to the main town. These would be well worth converting into luxury boutique hotels. Additionally, we are developing a few design concepts for a brand-new hotel build in both Agios Giorgios and Kampos. Contact us directly if you are interested in this type of real estate investment.
How to Develop Boutique Hotel Real Estate in Greece Islands
While it may seems challenging to find the right entry point into the hospitality business in Greece, it's much less difficult than you'd assume. Let's start by emphasizing that, in terms of design, service, and lifestyle, the luxury real estate Greece produces in the hospitality sector is exceptional. We can hit 25% of the total market share of rooms rented because Greek boutique hotels have a sense of understated luxury and simplicity that is difficult to find anywhere else. 
In developing brands for small boutique hotels, SLH focuses heavily on aesthetic. While it's hard to surpass their level of service, most of the existing hotels in Paros and Antiparos lack a clear concept and vision. They don't have a story to tell that attracts guests and a clientele during the off-season. People will pay a higher ADR for a unique story or experience that is linked to the location and culture of the property. This is key to keep in mind when scouting for properties and plots. Building this competitive strategy from the beginning will forge a higher ROI.
As the SLH team personally scouts the real estate market of Paros and Antiparos, we feel that 90% of the listings lack potential. This is why we have decided to offer our own filter as an asset to potential buyers, investors and brokers, and sellers. This is the starting point for developing a successful hotel operation in Greece: aiming to bring a boutique experience to the luxury niche. The right start is key, and a solid vision will assure you long-lasting success. You'll watch your investment grow and evolve and reward you in terms of profit, reputation, and standout brand recognition
Should a Private Investor or Family Business Invest in Small Hotels, Big Hotels, Airbnb Units, or Building Complexes?
When you're looking for Greek island real estate for sale, you have several options to consider: single residential units like small villas or Airbnbs, small hotels, large hotels, or building complexes.
We have spent extensive time analyzing how to maximize ROI with Greek real estate. Obviously, all of these real estate investment options offer incomes based on rentals and revenue each season. What differs are the costs per unit. Your overall expenses might be much higher when you have only one or two units. Considering utilities, bookings, cleaning costs, and the challenge of checking in on a single unit — the cost of operating a small number of individual units will be greater than the average cost of running a small building complex where utilities, services, and maintenance efforts can be centralized.
To accurately calculate revenue, we focus intensely on the rate of occupancy and the length of the season. Those two factors are essential for boosting ADR. To increase global revenue, we also focus on developing and branding small boutique hotels that produce much higher ROI than any other type of real estate. We use several marketing tactics specifically geared toward stretching the season and increasing occupancy. By creating design concept hotels, we're able to turn the hotel itself into an icon of the region — a destination where guests return during the off-season months, keeping occupancy much higher.
This is the ultimate goal of creating a lifestyle experience with a singular design approach that is recognized for its innovation and promoted across social media. So while the cost of developing small boutique hotels seems higher, including the costs for renovation, construction, finishing, and branding, the long-term dividends are staggering. At SLH, we intelligently target resources needed to produce the right results. Creating destination hotels, icons, and small brands is not necessarily more expensive but, rather, more intelligent.
A Possible Business Strategy to Invest and Develop Boutique Hotels in Paros and Antiparos, Greece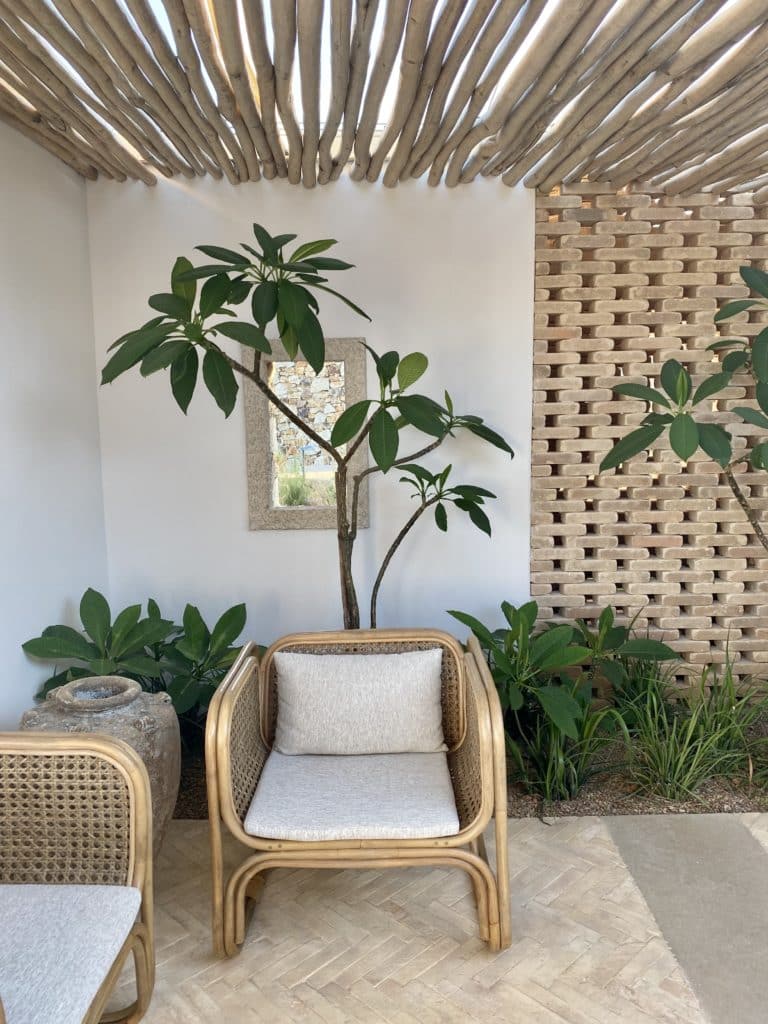 To conclude, despite the lack of transparency within the general real estate market and the rising costs of labor and real estate in Paros and Antiparos, we foresee a range of worthwhile investment possibilities. By taking a more holistic approach to the development of small boutique hotels and establishing thoughtful brands created to be developed and expanded throughout the Mediterranean islands, it is more than possible to achieve highly successful outcomes. Investors must simply maintain a clear-eyed perspective from the moment they begin scouting out plots and existing buildings.
Rather than working through a typical broker, establishing an independent negotiation position will allow you to develop a complete company and brand that will increase your chances of cutting better deals. By focusing on the niche of small luxury hotels you can turn into lucrative small brands, you will boost your ROI, and give yourself a competitive advantage for outperforming the competition.
We recommend developing luxury boutique hotels Greece visitors will embrace with eight to sixteen keys. The key number is not random but reflects an accurate calculation of the costs for management and increasing economies of scale in small-size hotels. Considering that some local financing is now more available from institutions like Eurobank or National Bank, the total equity to develop a one-of-a-kind project will be from a minimum of $1 million to a maximum of $3 million.