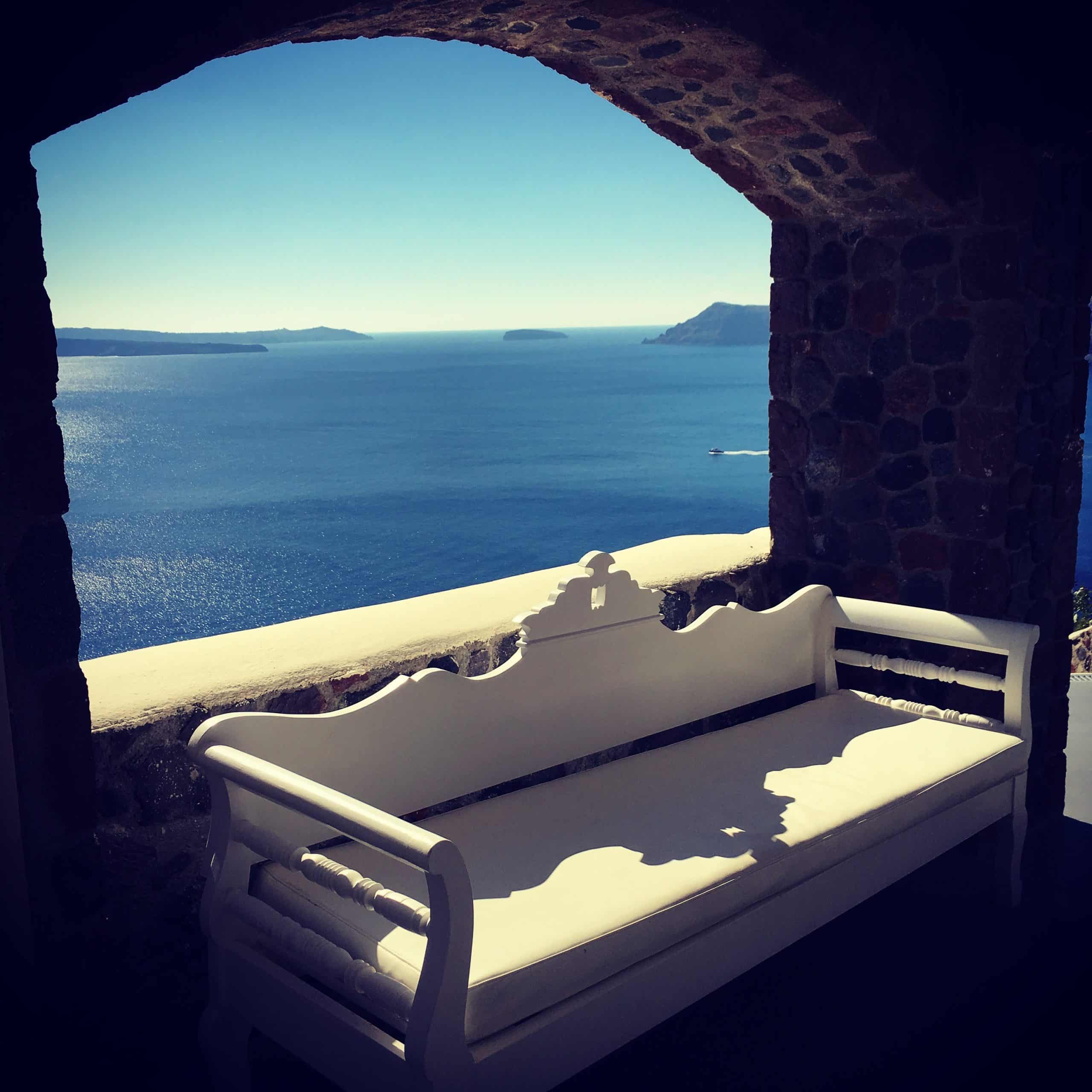 Canaves Oia Santorini
If you need to seal a date or are facing a gut-taking engagement proposal with a difficult princess, this is the place to go.
The honeymoon suite will crack her down, or win her over, however you want to see it.
No one can resist this view!
It's a bit of a fairytale place, with little corners, gorgeous views, the idyllic Greek life.
It's on a cliff, yes, like all hotels in Santorini, but the hotel spirals downward to their small pool area where a dozen lounge chairs amidst breakfast tables are ready to welcome you in.  It's intimate lik the Soho House roof top in NYC but instead of a city view, you get the volcano.
Another good thing is that the architectural layout that climbs up the cliff calls for a natural inner peace. This automatically helps you avoid other guests going in and out if you are looking for a private retreat sentiment.