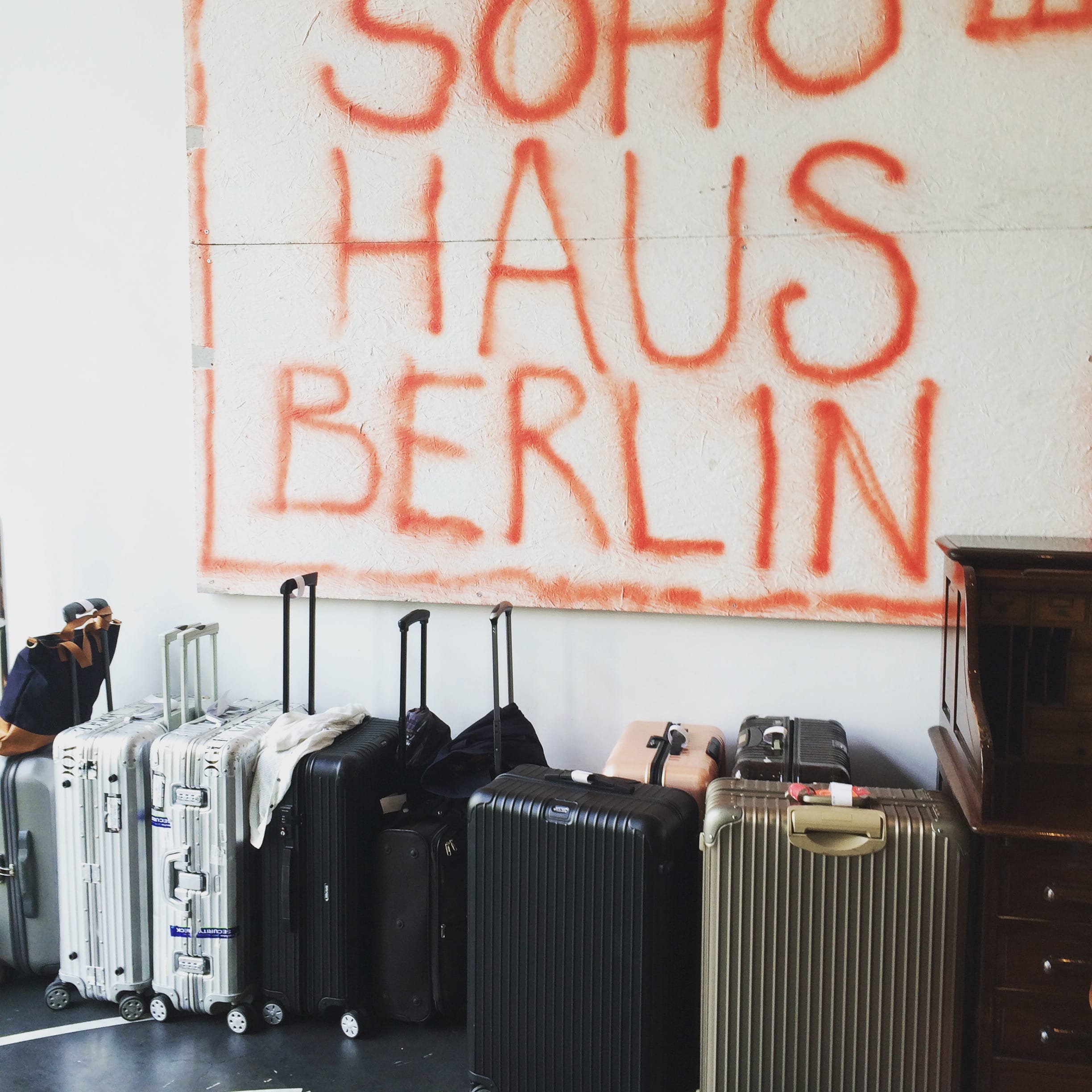 Soho House Berlin
SoHo House Berlin
Torstraße 1, Berlin
+49 30 4050440
Despite its massive proportions (it used to be Hitler's phone company headquarters…) Berlin is my favorite of Soho Houses.
Once I got upgraded to a suite that ended up being easy twice the size of any of the MySuites apartments I had designed in NYC.
The design and the feel of the space is great, and that's not an easy feat when working in huge spaces. The baldachin king bed was placed at an angle in a room that was a challenging hexagonal shape, with a collection of modernist furniture. A great mix match of dark colors typical of the Berlin mood in the Mitte.
The rooftop pool is not too big nor too small and the cool Berliners are just so awesomely cool without them even trying. The view of the city is also pretty good, and I would say the crowd is a fun mix of young rebels to the Briatore types who come late in the evenings.
If you have a date you don't want to miss the green couch in from of the fireplace just a flight below the rooftop. It's like a living room straight from your teenage years, tinged with the thrill of making out when the risk of getting caught by a parent is high!
Don't miss the concept store, either.